Your First Choice for Travel
Our team at Solaway has a passion for travel unlike any other. There is nothing that we can't do for you to make your vacation unforgettable. Not only do we specialize in Eastern Europe, Iran, Cruises, Sun and so much more, we take pride in offering the best possible customer service. We will get you where you want to go, without all the hassles and headaches. We are experts in the field of complicated schedules and connections and options that can overwhelm you. Let us handle all of that so you can just sit back and relax, knowing you will get just what you wanted.
Learn more about our travel specialists to see what we can do to help you with your travel needs: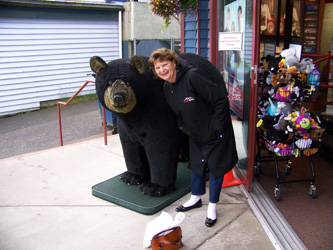 Myrna Arychuk
President (myrna@solawaytravel.com)
With more than 35 years of experience in the travel industry, dedication and a "can-do" philosophy, Myrna makes Solaway Travel a favorite choice for travelers.
Myrna personally escorts many of her tours and her wide network of colleagues ensures that her fellow travelers have a comfortable, safe, enjoyable and truly unforgettable experience
Myrna loves to share her knowledge and see her clients connect with their roots or reunite with their relatives in Ukraine, Poland and Russia. Her experience and professional service keeps travelers coming back again and again.
Languages: English & Ukrainian
---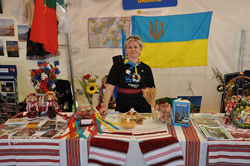 Lyuba (luba@solawaytravel.com) is the one to come to with your travel plans and dreams. Specializing in travel to Russia, Ukraine and Eastern Europe, Lyuba works hard to make sure your travel experience is enjoyable and stress-free. If you are sending a parcel to Ukraine, Russia, or virtually anywhere in Eastern Europe, Lyuba can help with that too.
Languages: English, Ukrainian, Russian & Polish
---
Adriana (travel_adri@yahoo.ca) specializes in Sun Packages, Italy and Europe but she can do "a little of everything". With more than 20 years of travel experience, Adriana can help you plan your dream vacation. She is an upbeat, fun and friendly agent, who will make you feel at ease with your vacation planning.
Languages: English & Italian
---
Cindy (cindy@solawaytravel.com) is our very own cruise expert. Whether you are looking for a fun 7 night cruise to Alaska, or would like to sail in style on one of the many luxury lines, Cindy is here to help. Her 30+ years of experience gives her the expertise that keeps people coming back again and again.
Languages: English
---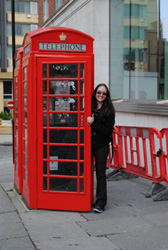 Kimberly (kimberly@solawaytravel.com) is our newest addition to the team. Come to her if you are interested in Adventure Travel, or tours for 18-35's. Having lived in Australia, she is the one to ask if you have any questions about the South Pacific. If you haven't done it yet, it is Kimberly's passion to help you cross off the items on your bucket list
Languages: English